I have been sitting here for a while looking through Pinterest since I am mildly obsessed. Ok, ok, more than mildly. It is my weakness! Some people turn to social media when they're bored, I look for stuff on Pinterest! Anyway, I have been looking for my motivation. Things to keep me going to help me along in my health and wellness journey after I have the baby. As I was pinning my heart out, I started to reflect on all of these words in front of me. All these sayings, "You'll thank yourself in 3 months!" "If you can't stop thinking about it, don't stop working for it." And my personal favorite, "You're far too smart to be the only person standing in your own way." For so many reasons, these quotes resonate with me. I have always struggled with self-confidence, image, anxiety and depression. These little uplifting, snippets of inspiration are my cheerleading section.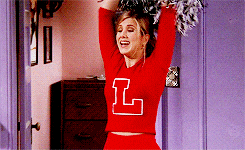 The more I looked at these words, the more I realized that it doesn't have to stop with working out and eating right. These sayings should help me and you with all aspects of our lives. In a job that you hate? In a toxic relationship? Do you want to move to a new city/state/country but you're scared to try something new? Get out of your own way and stop making excuses! "If you can't stop thinking about it, don't stop working for it!" I know this may sound cheesy and cliche to many but these sayings can still ring true. All too often, myself included, we stand in our own way. I will make a TON of excuses why I can't do something right now.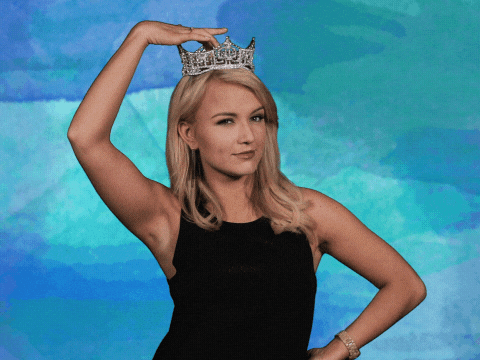 I am the QUEEN of excuses and I am trying to change that about myself. I want and need to change. I want to be a better, healthier, more patient and less anxious version of myself. These are all things I know I need to work on. It is not something that will happen overnight but instead, I am making a conscious effort to work on these things every day. Yes, some days are better than others but what matters is that I'm trying.
Everything that I have been reading or doing lately is to try and make my life and the lives of our family better. J and I have both been trying to improve our patience with the boys.They have a tendency to push buttons especially at the end of the night when it is time to clean up so instead of getting upset and yelling, we have been trying a different approach. Staying calm and making a game or competition out of what we want done changes the entire dynamic of the evening. What is usually a fight with tears and yelling has turned into another game before bath time. These little changes in our attitude can make a huge impact on their day.
We all have goals. We all have things we want or need to work on or accomplish. There are people who have achieved their goals and moved on to the next ones. The difference between us and them is they didn't stop until they achieved their goals. They didn't make excuses. You may think they had an easier goal to obtain or they had more money, time, or experience to devote to said goal.
Excuses. All excuses.
Do you want to change? Do it. Set your goal and don't stop until you get there. I could give you about 20 more inspirational quotes but I won't. It is completely up to you. Your job, your relationship, your health, your clothes. Your choices lead you to where you are now and they can move you to something greater than you could ever imagine. Instead of waking up tomorrow and thinking, "Ugh, I have to go to my crappy job and deal with my ass!@#$ boss." Get up the first time your alarm goes off, look at yourself in the mirror and tell yourself that you WILL have a good day. Something good will happen. You will take a step toward making a greater mindset, day and life for yourself.
Something as simple as starting your day with a more positive attitude can change your whole outlook. I recently watched a Ted Talks video about how the simple suggestion of something negative can impact your brain on such a powerful level. If you have 10 minutes, I highly suggest checking it out.
I have a mind that gives into the anxiety, that negativity and I don't want to do that anymore. Inspiration and motivation are such powerful things and we push these great tools aside because it is so much easier to live in the negative, to stay in that comfort zone where you know you're going to have a crappy day with that bad boss but it is easier to stay there than to start something new. I don't want to be that person anymore. I want to be more. I want to show my boys that they are capable of choosing something better and more positive for themselves. I know they are still young but I don't want them to remember a mom that was a doormat and let the little things get her down. I want my boys to know a mom who is sure of herself and decided to have a good day and she did it. A mom who took her health and wellness into her own hands and fought the negativity until there was only good.
What are some of your goals? What are you going to change? How will YOU make it happen. Start small. Even if it is just to get up every morning and make your bed. That means that you accomplished one thing before even leaving the house. Then move on to the second goal. You don't have to make life-altering mind-blowing goals and meet them in a day. It is a slow process but every day will be better than the last because you are working toward greatness. So that is where I want to leave you today. I hope you are feeling a bit more motivated to reach higher. Feel free to email, as always, if you want to discuss further. I love the feedback that has been coming in and look forward to opening my mail all the time!
Make today a great day,
Meghan