Well, we made it through daylight savings time mostly unscathed! Pre- kiddos, I really didn't care about DST. Gain an hour, lose an hour…it was just an hour and I slept to ridiculous hours regardless of what the clock said. Now that we have 3 beautiful children who ALSO disregard the time, I despise DST. Who knew one little hour could make such a difference!?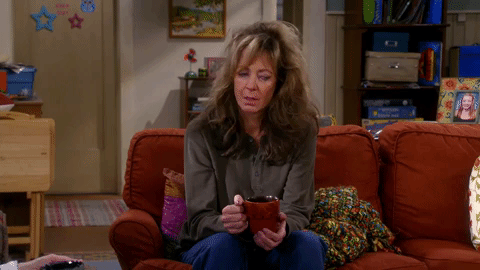 We decided to try something different and oh, so simple to help with the transition! Turn the TV off!!! A few months back we cut the cable cord and I thought the boys would freak out but they didn't. J and I aren't huge tv people to begin with but the boys could sit in front of the idiot box for hours on end. We have noticed more and more these days how screens have such an adverse effect on their dispositions and we have been working on getting more books in their hands and less lights in their eyes.
Bed time has always been a fight. Typically, the tv would be on in the background from the time school let out until bedtime. We would watch 1 or 2 episodes of Wild Kratts or whatever PBS was showing, you would think that wouldn't be too much. Once off to bed, they would talk, play, argue, come back out because they were dying of thirst, needed to have a philosophical conversation, had to pee and wash their hands like they were going to into surgery. You know, the important stuff! It was exhausting to me just how much effort went into staying awake!
Since "falling back," it is working in our favor. The kids look outside and it is dark at 5pm so we use that to our advantage! We have been making sure to keep the television off as much as possible. Without the reminder that a certain show starts at a certain time, they have NO idea what time it is.
I usually have dinner ready by roughly 5:30pm whether we are eating chicken, stuffing and green beans or having sandwiches. It just doesn't typically roll out before then unless we get takeout. After dinner the kids play aka run around hitting each other and tattling for a while. Here's where it gets interesting. Since the TV is off, we started telling the kids to get pajamas on and brush teeth even earlier! We then read a few books and talk for a bit and then its off to bed!
Since doing this, bedtime has been so much easier! It is such a smoother transition to bed. Half the time, D falls asleep mid-story and we just transfer him to bed. L climbs into his bunk, gives kisses and hugs and is out by the time I make it to the kitchen.
I know it won't always be this way but I will take the silence and cooperation where I can get it! Hey parents! What do you do to ease bedtime and Daylight Savings Time?